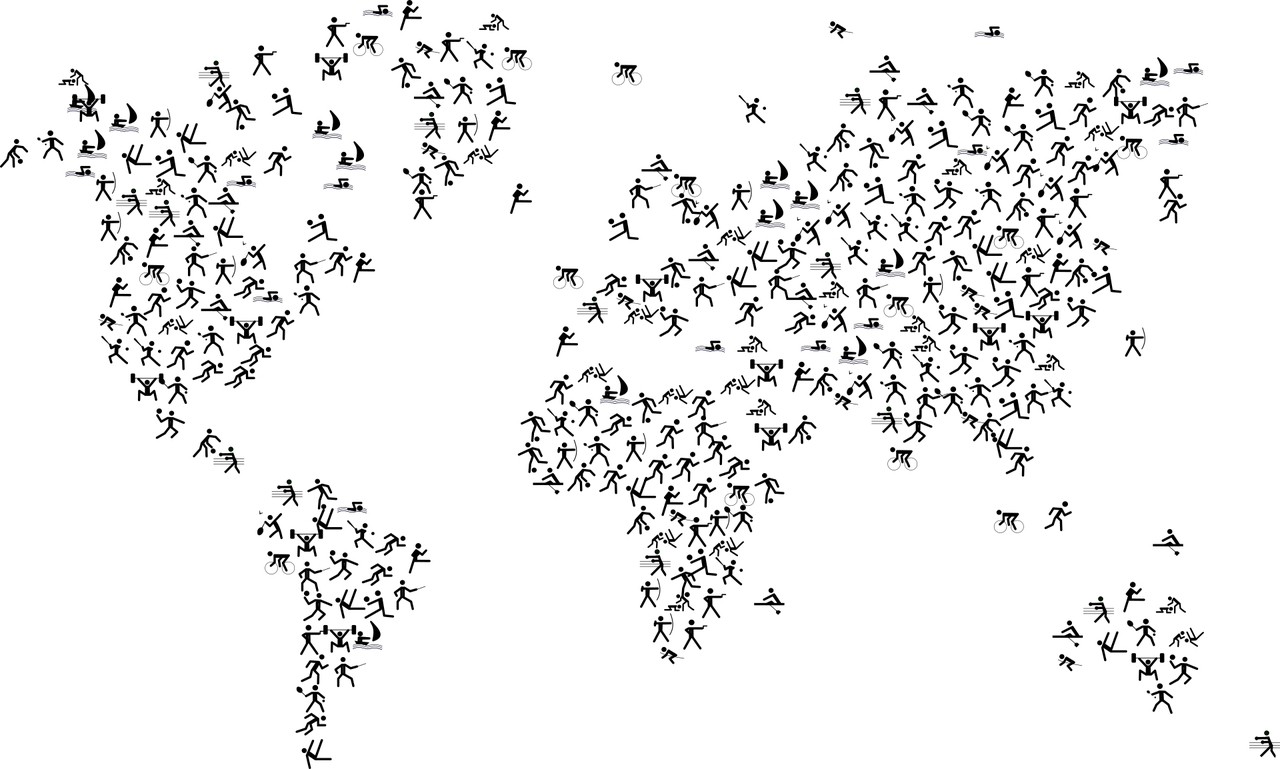 Planet Fitness (PFIP LLC) is an American franchisor and operator of fitness centers based in Hampton, New Hampshire.
All Planet Fitness members enjoy unlimited access to their home club and the support of friendly, knowledgeable staff. PF Black Card® members receive additional benefits, including the ability to bring a guest for free and access to any of 2,000+ PF locations. PF member can take advantage of our free fitness training or find motivation by reading real member experiences on Planet of Triumphs.
Planet Fitness provides a clean, safe, welcoming environment for anyone who walks through our door, and all the equipment, amenities and support.
The company reports that it has 2,039 clubs, making it one of the largest fitness club franchises by number of members and locations. There are locations across the United States as well as in other countries such as Canada, Dominican Republic, Panama, and Mexico. In 2019 the franchise expanded to Australia. It markets itself as a "Judgment Free Zone" that caters to novice and casual gym users and is reported to be the nation's fastest growing fitness center franchise.
Planet Fitness was founded in 1992, in Dover, New Hampshire, when Michael and Marc Grondahl acquired a financially struggling gym and dramatically reduced prices to compete against better-known brands. This low-cost business model focuses on the needs of occasional or first-time health club members, rather than more experienced members, and depends on many members rarely showing up. According to a Planet Money episode from 2014, "half of the Planet Fitness members don't ever go to their gyms".
In 1993, the Grondahl brothers hired Chris Rondeau, Planet Fitness' current CEO, to work the front desk. Rondeau and the Grondahls recognized that there was a greater opportunity to serve a much larger segment of the population if they changed the gym environment, both in attitude and format, by creating a non-intimidating, low-cost model. Planet Fitness then became known as the "Judgement Free Zone," aimed more at the average user than the bodybuilder type of fitness enthusiast. As early as March 2015, the "Judgement Free Zone" policy has been expanded to allow trans women to use the women's locker room. The policy states that "members and guests may use all gym facilities based on their sincere self-reported gender identity".
The company went public on August 6, 2015.
In February 2016, the franchise was added to the Franchise Times' "Fast and Serious" list of top franchises (#1), and in its 2016 ranking of franchises, Forbes magazine ranked Planet Fitness #4. It ranked in the top 50 of Entrepreneur magazine's Franchise 500 in 2017.
The company reports that as of 2019, there are 80 corporate-owned gyms, the rest independently owned and operated.
The club's two membership levels are $10 and $22.99 per month: the $10 per month level includes access to cardio and strength equipment, unlimited group fitness instruction and pizza and bagels once a month; the $22.99 per month ("Black Card") level allows members to bring one guest per day at no charge, access to all Planet Fitness locations, and access to extra amenities, such as tanning booths, massage chairs, red light therapy and water massage beds.
In December 2014, Planet Fitness opened its first international location in Toronto, Ontario, Canada. The second Toronto location opened in early 2015. In October 2015 the company opened their second international location in Santo Domingo, Dominican Republic.
With the addition of a Planet Fitness outlet in Hawaii in January 2018, Planet Fitness had 1,500 locations with an estimated 10 million members across 50 states, the District of Columbia, the Dominican Republic, Mexico, and Panama and Canada. In 2016, over 90% of Planet Fitness locations were opened by existing franchise owners.
In 2020, the company received criticism for charging its customers for March dues "despite closing its facilities nationwide due to the novel coronavirus pandemic". They stated that they were unable to stop the pre-scheduled payments on short notice, but would not charge future monthly dues until they reopen, and would also provide a credit for closed days previously paid for.
Planet Fitness has always featured sanitization stations for both staff and members but the number of stations will be increased throughout the space. More signage is being posted to reiterate cleaning policies and procedures. "Our members are cleaning as much as our staff is. It's before and after they use a bench. They're cleaning the treadmill or their workout apparatus that they're on. So we're reiterating a lot of that." said Rondeau.
Planet Fitness has hundreds of workout videos and tutorials to keep moving at home.
Read more:
http://www.planetfitness.com/
https://www.facebook.com/planetfitness/posts/
https://en.wikipedia.org/wiki/Planet_Fitness
https://www.cnbc.com/2020/05/14/planet-fitness-ceo-new-membership-sign-ups-on-par-with-last-year.html
https://sgbonline.com/planet-fitness-gets-ready-to-re-open/